We offer Dog Obedience Training, Behavioral Consultations, Board and Train Dog Training Programs and Wellness Consultations  Our programs are custom created for YOUR dog, to help you achieve YOUR goals.
We are located in Dennis, MA on beautiful Cape Cod but can help dogs with our Board and Training program from all over Massachusetts and beyond.
We know that many people would like to take their dogs with them on vacation to Cape Cod. Unfortunately most rentals and hotels do not allow dogs.
But don't fret!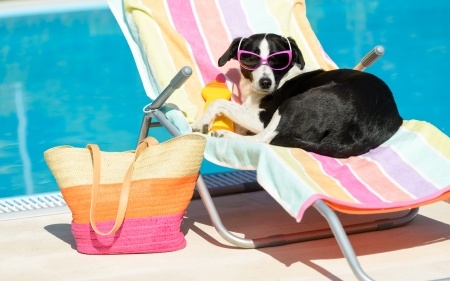 We are open year 'round, including doggy summer camp! Drop off your dog before you check-in at your vacation rental and then pick up your dog the day you check out. Not only will both you and your dog have a fun vacation, your pet will be learning new skills and then we'll give YOU a lesson on how to maintain their new training!
This is a perfect opportunity for those folks who want to board and train their dogs while they vacation on lovely Cape Cod!
Contact us TODAY to book a board and train program on Cape Cod for YOUR dog!
SERVICES
Greene Dog Consult
This jam-packed session is part hands on training, part behavior modification, and part wellness consult.  We provide a full evaluation of your dog, and much more. You will learn how to implement a few simple things into your busy life to help get you and your dog to a better place. We will help open up the lines of communication between you and your dog. Most owners know what they want their dog to do – and most dogs want to be good – they just don't know what the heck you want! You – well, you don't know how to properly convey what you want to your dog. That's where we come in. Spend two hours with us and get answers to your questions. More importantly, get the relief and the help you need NOW! You will leave with a plan in hand that will help you on your way to a new life with your dog! We believe in no-bribe, no-force, gentle training methods that GET RESULTS. RESULTS we post every day on our Facebook Page. Our goal is to keep your dog's tail wagging while training. ($199 – session held in Dennis. Call for price to arrange a session in your home or business)
PUPPY / NEW DOG SESSION EVERYTHING you need to know to get your new family member off to a good start. This jam packed two hour session may be booked starting at ANY age and is most often conducted at our location. We have all the toys and training equipment HERE for you to try out before you spend a fortune on things that just may not work for YOUR new family member! This hands-on session is part training, part information, and a whole lotta fun!
We will teach you: Effective potty training and housebreaking techniques. You will learn how to STOP your dog from: play-biting, jumping on you, your company, your children, your counters (you get the picture!), stealing and chewing things they shouldn't, and most importantly….we'll teach you how to get your dog to START being a great member of your family! It's not just about telling a dog what NOT to do – you need to COMMUNICATE what you want them TO DO! We help bridge that communication gap.
We also include information on proper NUTRITION. Appropriate TOYS. We will discuss (and possibly demonstrate some of) the various Training EQUIPMENT and METHODS that exists today – so that YOU may make an informed decision that will help you achieve your training goals for your dog's life.
($199 – session held in Dennis. Call for price to arrange a session in your home or business)
ONLINE DOG TRAINING, BEHAVIORAL CONSULT AND COACHING SERVICE
SKYPE – GOOGLE – PHONE
($75 a session)
BOARDING SCHOOL – OUR INVISIBLE LEASH PROGRAMS (OUR MOST POPULAR PROGRAM!)
Our residency programs are EFFECTIVE, Training Programs with Results. How can you lose?
Are you…. tired of wasting valuable time chasing your dog around before you head out to work? Embarrassed by your dog's behavior in public? Horrified by the way your dog jumps up to greet your guests – or does your dog jump on you? OR WORSE…does your dog act aggressive toward other dogs or people? Wouldn't it be great to have dog that will LISTEN TO YOU, without shouting, threatening or bribing? How would you like to have your dog COME WHEN CALLED – EVERY TIME – even with distractions? Wouldn't it be great to get your dog to stop barking all the time? Can't get your dog to walk or run nicely by your side? We can help you accomplish that goal in no time! (ask for a Demonstration of a loose leash walk – using YOUR dog!). How would your life be if you were able to eat dinner in peace, without your dog jumping on the table or stealing food? Imagine what it would be like to take your WELL MANNERED dog with you to visit family and friends, or out to enjoy lunch at a dog-friendly sidewalk cafe, without barking, flipping out when another dog walks by, or dragging you down the sidewalk. IT'S POSSIBLE! How do we know? Because we help families achieve these kinds of goals every day.
EVERY dog is different. Your family's goals for your dog's life may not be the same as every one else either. Once we have an opportunity to meet you and your dog, we are happy to discuss any additional goals you may wish to achieve above and beyond what we are able to accomplish in either a class or one of the private Sessions listed above. Be sure to take a look at our reviews, and check out our Facebook page at http://www.facebook.com/atailabovedogtraining.
Also check out our 5 star reviews on Angie's List and Google!
PRIVATE ONE ON ONE TRAINING PACKAGES
We will custom create a training package where your dog wil live with you during the training process, and we work with you one on one. Yes, we train husbands AND children. 😉