If I haven't been able to talk you out of getting a new puppy or dog for Christmas yet, then please at least do this:
Hire a trainer to help you get your new family settled in much easier.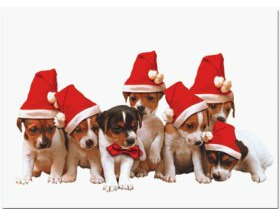 The holidays are NOT the best time to add a new furry friend to your home. Why? Well, for starters – STRESS!!
It is quite stressful for a dog to move into a new living situation. Adding a dog to your home during a time that is a very busy time for families is not in the best interest of your new dog – or you!
How about getting a picture of a local shelter, putting that in an envelope, put that in a box, wrap that up … and let the kids know you'll be going together to all pick out your newest family member AFTER the holidays have settled down?
Just a thought.
Too late?
CALL A TRAINER. That will be the best gift you could give yourselves – AND your new furry family member.